We would Be Happy To learn more about your business


Our team will visit the following events. Please let us know if you will be there and we can make an appointment!

13-15 October, 2020 – Milan, Italy

28-29 October, 2020 – Madrid, Spain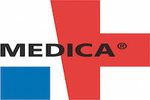 16-19 November, 2020 – Dusseldorf, Germany

Do you want to receive our price list?
Click on the button below